Hi there, last week I found out that there was a mass shooting in my home province and near my community. I have spoken with family and friends and they are (as is myself) in disbelief. Are they okay? Yes, but I think this is a lot to take in and process when it happens in your community, with people you know.
Speaking of balance, how did I tell my students that I was distracted and not doing well? I said, "I'm not doing well, there was a sad event that happened in my home province and I'm thinking of the my family and friends there."
I told a couple of colleagues, who were great at checking in, even though it's a difficult time for them right now too, due to the pandemic. I have to think of the small things and I'm grateful for the connections; in person and online. #novascotiastrong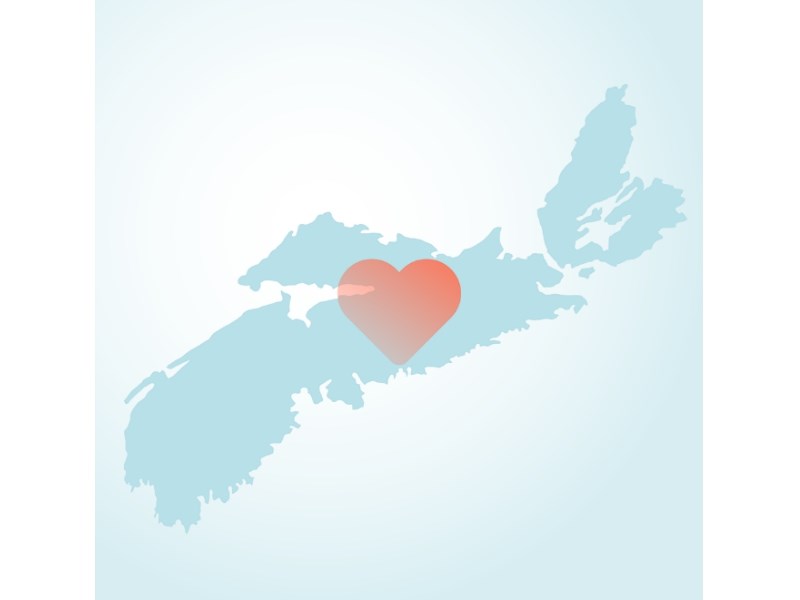 What actions have you taken to maintain your privacy and the privacy of your students?
I have:
not posted pictures or information of students
used student initials in email subject lines and only gave basic facts in the body. FERPA website had a good idea of adding an attachment of sensitive information to the body of the email.
closed the door when speaking of students to other support staff
taken pictures of students at a school event and then deleted them from my phone after uploading them to a school folder. I also tell students why I'm taking their photos and how they will be used.
What policies does your school/country have in place to protect student privacy?
Staff take a child safeguarding and protection course but this focuses more on inappropriate relationships and signs of at risk behavior (for self harm).
Student images can't be used on social media unless they are used with the school's hashtag and on the school's webpage. Parents gave their written permission.
If pictures are taken and shown online on social media, students must be unidentifiable. This means blurring faces, taking the picture from far away so features aren't clear, showing students looking away from the camera, and/or taking a picture of a large group instead of one student. Photos are considered personally identifiable information (PII) under FERPA (Educator Toolkit for Teacher and Student Privacy).
When using Google G Suite for education, I wonder what data is being used. Also, how does syncing with G Classroom work? For example, if I use edpuzzle and I sign up students by syncing my G classroom, what is the TOS? What data is edpuzzle using from my G classroom?
How do you contribute authentically while protecting privacy?
This is difficult, I think I err on the side of caution and don't contribute at all. I find it difficult to think of authentic audiences for my students to safely share their work with and also to find others to collaborate with.
Schools seem to be closed off in the online world, with exception made to their websites. How do teachers reach out and find others to work with? How do schools help teachers to collaborate globally?
I would rather not put students at risk. I would like to find more information and allow students greater freedoms while also staying safe. After reading about FERPA in Protecting Student Privacy (U.S. Department of Education) and PTAC's Protecting Student Privacy While Using Online Educational Services: Model Terms of Service, perhaps I can help my students safely share their work online while not overtly identifying themselves.
I need to read over the TOS for a site that I may use and look for PTAC's suggestion of what a 'good' TOS looks like in reference to how data is processed and used. The Educator Toolkit for Teacher and Student Privacy page also has similar suggestions and lists for teachers when choosing ed tech. There is an insightful comment in the article about how teachers can't do this all on our own. When in doubt, don't use the app or get parent's consent first.
I also worry about my work, that it may have copyrighted material so I don't share personal resources online. I pay attention to that now but before, I didn't. It's a lot of work to go back and make changes and I don't think I'll do it. I hardly ever go back and re-use material (always evolving!). I'd rather just keep moving forward with using best practices for citing sources and finding non-copyrighted material. It's a bit of a process. What's your favorite site to find public use or creative common images? This icon site (icons8) was helpful in making a poster to help a student with eye strain during virtual learning.
Gallery walk: first time sharing artsy material
Eye strain poster to support students during virtual learning
2. Here is this year's yearbook photo that I created. I wanted to do something fun and it was therapeutic to be glam with my dog, so 80s! This was made using Picsart phone app (it's free: should read it's TOS!) and G slides. Background image from imgur . What would your 80s glamour shot look like?